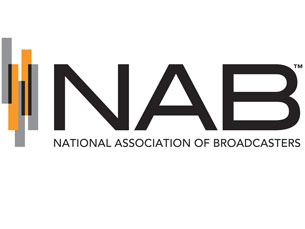 National Association of Broadcasters President and CEO Gordon Smith released a statement yesterday regarding Representative Anna Eschoo's (D-CA) draft bill on retransmission consent rules titled "The Video CHOICE (Consumers Have Options in Choosing Entertainment) Act." The full language of Eshoo's bill can be seen here.
The bill would give the Federal Communications Commission more power to intervene when broadcasters and pay television providers reach an impasse in retransmission consent negotations similar to the CBS/Time Warner spat that ended earlier this month.  The bill, as written, would strip broadcasters of much of their negotiating power leaving pay TV providers with less incentive to negotiate in good faith.  Eshoo's press release on the bill is below, followed by the NAB statement.
Eshoo release:
WASHINGTON, D.C.—In advance of the Communications and Technology Subcommittee hearing this week on innovation versus regulation in the video marketplace, Ranking Member Anna G. Eshoo (CA-18) released draft discussion legislation. The Video CHOICE (Consumers Have Options in Choosing Entertainment) Act is intended to eliminate television blackouts caused by retransmission consent disputes and give consumers greater flexibility to choose the channels they receive each month from their pay-TV provider.   The discussion draft comes just after the conclusion of a month long retransmission consent dispute between Time Warner Cable and CBS, which resulted in a programming blackout that impacted several million consumers in eight U.S. markets. During the blackout, CBS also blocked access to its online video content for Time Warner Cable customers. "A vibrant video marketplace is one in which there is healthy competition, consumer choice and basic protections to ensure consumers aren't caught in the middle of a dispute they have no control over," Eshoo said. "Recurring TV blackouts, including the 91 U.S. markets impacted in 2012, have made it abundantly clear that the FCC needs explicit statutory authority to intervene when retransmission disputes break down. This discussion draft is intended to spur constructive, actionable debate on ways to improve the video marketplace for video content creators, pay-TV providers and, most importantly, consumers." The Video CHOICE Act has five key provisions:
Preventing Broadcast Television Blackouts
Gives the FCC explicit statutory authority to grant interim carriage of a television broadcast station during a retransmission consent negotiation impasse.
Ensuring Consumer Choice in Cable Programming
Ensures that a consumer can purchase cable television service without subscribing to the broadcast stations electing retransmission consent.
Wholesale Unbundling of Broadcast Stations in Retransmission Consent Negotiations Prohibits a television broadcast station engaged in a retransmission consent negotiations from making their owned or affiliated cable programming a condition for receiving broadcast programming.
Examination into the Blocking of a Broadcast Station's Owned or Affiliated Online Content During Retransmission Consent Negotiations
Instructs the FCC to examine whether the blocking of a television broadcast station's owned or affiliated online content during a retransmission consent negotiation constitutes a failure to negotiate in "good faith."
FCC Study of Sports Programming Costs
Calls for an FCC study of programming costs for regional and national sports networks in the top 20 regional sports markets.
NAB response: 
WASHINGTON, DC – In response to the introduction by Rep. Anna Eshoo (D-CA) of a draft bill related to retransmission consent rules, the following statement can be attributed to NAB President and CEO Gordon Smith:
"I have great personal affection for ranking minority member Eshoo and have long admired her thoughtful approach to legislating. I am therefore surprised by the pro-pay TV slant of her retransmission consent draft bill, which could embolden pay-TV giants to continue to game the system rather than negotiate in the free market for programming most valuable to viewers.
"Fundamentally, there is no such thing as a 'black-out' of broadcast TV programming. Our programming is always on, and always available to viewers on multiple platforms, including free to over-the-air antenna households.
"Our overriding goal is to increase viewer access to broadcast programming. A truly 'pro-consumer' bill would ask whether Time Warner Cable's attempts to restrict that access to only its 'TV Everywhere' model does the same.
"Moreover, it is troubling that a proposal billed as 'pro-consumer' continues to allow pay-TV providers to avoid viewer rebates for loss of broadcast TV programming during a disruption. Coincidentally, the draft bill is also silent on ending the practice of charging consumers upwards of $200 in 'early termination fees' to shift to another pay-TV provider during a disruption.
"Time Warner Cable, DirecTV and DISH are spending millions in Washington manufacturing a crisis over retransmission consent, when in fact it is these three companies responsible for nine out of 10 disruptions of service.
"NAB strongly opposes this draft bill."