Stay tuned for info about the 2015 Management seminar!
Here's what you missed in 2014:
The NHAB, in conjunction with the Massachusetts Broadcasters Association, held a Management Seminar on Wednesday, June 4th at the Westford Regency Inn and Conference Center from 1 p.m. to 4:30 p.m. Mark Levy of Revenue Development Resources, Inc.  discussed important management topics like how to run a meeting that "sticks" and tips and tricks for dealing with difficult people.
"Management Versus Leadership: The Differences And How To Be Good At Both." We use the two words interchangeably, but they are not the same. We'll look at the differences, why we need to be good at both, and spend time on some "boss behavior" that drives your team to excel…and some that drives them right over the edge!
"And Behold, A Green Rider Came Forth And His Name Was Gumby!" Did you ever work with someone  and it just didn't "feel" right? Regardless of what you think, it probably wasn't bad sushi. That's why this session will focus on recognizing, getting along with and selling through (not just ad sales, but ideas and concepts) to different personality types. Our hope is that it will lead to getting along better with your co-workers, clients, family and in-laws (no guarantees on the last one though).
"Meetings That Stick (And Don't Stink)." We spend a lot of time planning, conducting and sitting in meetings. But according to survey after survey, many people would rather have bamboo shoved under their fingernails than attend another meeting. If we want to bolster our reputation, the meetings we conduct need to be meaningful…and good! This class will give you some practical tools to help you conduct better meetings, meeting after meeting.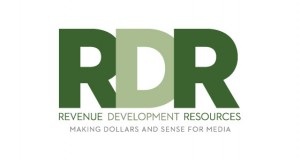 Mark Levy has 30 years of expertise and experience in solving problems and making money for Radio and TV broadcasters, managers, sales executives, and their local advertisers.
Working for both the public and private broadcasting, newspaper, media and advertising industry, Mark has served in capacities as diverse as top billing account executive, sales manager, general manager, vice president, COO and even earned the title of "Emperor of Change."
Mark's broad range of expertise and 30 years of experience have allowed him to impact Radio and TV broadcast companies through sales and revenue growth. He's also coached thousands of managers and sales executives alike in growing their management and sales expertise, and most importantly, their revenue.
As past Vice President and General Sales Manager of the Radio Advertising Bureau, Mark was one of the most in-demand sales and management trainers at the RAB. His abilities to teach, train and motivate, while thoroughly entertaining his audience, have led him to be a frequent presenter at RAB, National Association of Broadcasters, International IdeaBank, National Association of Black Owned Broadcasters and Broadcast Education Association conferences, numerous state broadcast organizations, as well as internationally in Barbados, Canada, the Cayman Islands, Guatemala, South Africa and Trinidad.
Because of his extensive successful experience with inventory management, cross-platform marketing, and the daily issues of running successful media and broadcast properties, Mark delivers a "been there, done that, survived it, learned from it and made the most of it" approach that leaves his audiences better trained and wanting more. This has translated into millions of dollars in sales for Newspaper, Radio and TV companies, their local direct advertisers, and the managers and sales executives who call on them.
One of a handful of Certified Radio Marketing Experts, Mark is a two-time winner of the McVay Media "General Manager of the Year" award. Even more importantly, Mark has seen many of his former employees rise to DOS, GM and consultant positions across the country.
Mark has served on several volunteer industry boards, including the RAB Small Market Advisory Committee and the St. Jude Children's Hospital Radio Board. He also serves on the Gateway Church Business Ministry, teaching business principles to the community. He lives in Dallas with Holly, his wife of 29 years. They have two sons, Tyler and Cody, and a black "schpoodle" named Max. A former horse jockey and an avid drummer, Mark has played in and recorded with a wide variety of bands for over 30 years. He is a collector of antique drums and a "would-be" collector of large fish.
 Complete this form below to register. Cost to attend is $10 per person. Checks can be made payable to NHAB, 707 Chestnut Street, Manchester, NH 03104.

[vfb id=8]